Become a PhD candidate at CRIOBE
The laboratory welcomes new young researchers each year under doctoral contracts. These can take the form of research grants from the Ministry of Higher Education, doctoral grants financed by local authorities or other organisms, or CIFRE contracts. The laboratory does not welcome unfunded doctoral students, except in exceptional cases.
EPHE PhD program « INTEGRATED SYSTEMS, ENVIRONMENT AND BIODIVERSITY » (SIEB)
The "Integrated Systems, Environment and Biodiversity" (SIEB) program aims to provide doctoral students with high-level training in specific biological areas as well as broader biological knowledge. It focuses on two key themes: (1) integrative neuroscience and the evolution of complex molecular systems, and (2) the dynamics of populations and ecosystems. These themes encompass a variety of topics including cognitive processes and memory, the processes of neurological aging, oncogenesis, immunology, genetics, virology and associated pathologies, human influence on aquatic and marine environments, mechanisms influencing biodiversity.
SIEB doctoral students are either integrated into EPHE research laboratories or into research structures accredited by the 472 Doctoral School, whether national or European.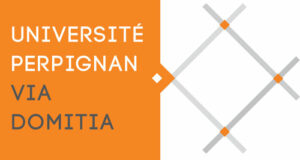 UPVD PhD Program « energy and the Environment »
The "Energy and Environment" Doctoral School offers research training in five scientific areas:
solar energy (master solar energy)
computer science, electronics and automatic control (computer-automatic master's degree)
physics, systems and mathematics (master applied mathematics)
the interactions and evolutions of living organisms (master development, interaction and evolution of living organisms)
marine environment (master Mediterranean environment)
Learn more about Doctoral School ED305.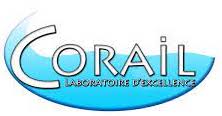 Every year, the LabEx CORAIL offers 36-month scholarships. Funding included a 1,400€/month salary for students, regardless of their institutional or/and geographical assignment.
The grant application is made by researchers affiliated with LabEx CORAIL and includes a research project as well as the CVs of two potential doctoral candidates (1 principal and 1 substitute).
Evaluation criteria are the quality of the scientific project, the excellence of the candidate, and the adequacy between their profile and the proposed project. Applications are due in June of each year.
Within the Paris Sciences et Lettres (PSL) doctoral college created in 2014 – of which the EPHE and therefore the CRIOBE have been part since 2014 – a Doctoral Council allocates doctoral contracts and doctoral missions. It also ensures that the mentoring policy and training for doctoral students are in adéquation with the models developed by some members of PSL.
Each year, PSL awards several PhD grants via the EPHE. Applications take place in May/June.