MSXM analytical chemistry facilities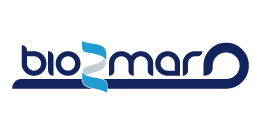 The Bio2Mar platform (Biodiversity and Marine Biotechnologies) was created in 2010 to provide public research and private companies with expertise and cutting-edge technologies related to marine biodiversity.
Bio2Mar is unique because it offers a complete development chain ranging from the isolation of marine organisms, to their identification, the production of biomass, and the purification and structural characterization of the biomolecules of interest.
The platform is located on 2 geographical sites: three technical facilities are hosted by the Research Federation at the Oceanological Observatory of Banyuls (Biodiversity and Molecular Biology, Microbiology and Culture, Biomolecules and Environmental Chemistry). The fourth technical facility "Secondary Metabolites, Xenobiotics and Environmental Metabolomics" (MSXM) is hosted at the University of Perpignan.
The MSXM facilities is located at the UPVD's main campus:
Laboratoire CRIOBE, bâtiment T, RDC
Bâtiment plateformes de recherche UPVD Bio Environnement: bâtiment G, R+1
The MSXM analytical chemistry facilities are part of the Bio2Mar regional platform, labeled GEPETO (Large equipment for technological development and scientific openness) by the Occitanie Pyrénées Méditerranée region.
The MSXM facilities offer powerful tools for chemical ecology studies, the identification of bioactive compounds that can be used in the pharmaceutical, cosmetic or agrochemical sectors, and environmental chemistry with the analysis of pollutants. It supports the development of research projects related to environmental and ecological transition.
The MSXM facilities, in line with the overall scientific policy of Bio2Mar and UPVD, wishes to maintain a sufficient and necessary technological level to best meet the current and future needs of research, teaching and the various public and private collaborative projects. MSXM's objective is to become a regional and national center of excellence in environmental metabolomics and metabolomics applied to marine environments. The equipment installed over the last three years on the platform, UHPLC-HRMS, GC-MS with triplus RSH and RMN passer, have strengthened its attractiveness and competitiveness in the Occitanie region and beyond.

The MSXM facilities are already identified as a partner of MetaboHUB (National infrastructure in metabolomics and fluxomics). Its membership in the Francophone Network of Metabolomics and Fluxomics (RFMF) and the Occitan Network of Metabolomics (RocMe) means that today, this platform can answer requests from the private and public sectors and be called upon to develop environmental metabolomics approaches.
The MSXM facilities are committed to a quality approach in coordination with all the Bio2Mar platforms.
Below is the list of equipment of the MSXM technical facilities. Click here for photos of the equipment.
Sample preparation
2 vacuum evaporators :  Genevac EZ2 Plus et EZ2
1 preparation room with fume cupboard, scale, cold centrifuge, vortex, ultrasonic bath
Chemical analyses
Nuclear Magnetic Resonance Spectrometer: 500 MHz JEOL NMR
Liquid chromatography

HPLC-UV/HRMS Thermo Hybrid Quadrupole-Orbitrap (Q-Exactive Plus)
HPLC-UV/HRMS Thermo/Bruker Hybrid Quadrupole-Time-of-Flight (Q-ToF)
HPLC-UV/MS Thermo (LCQ Fleet ion trap)
HPLC-PDA-ELSD-Waters Alliance fraction collector

Gas chromatography

GC-FID Thermo Focus
GC-MS Thermo Focus DSQ II
GC-FID/MS Thermo with TriPlus sampler, Trace1300 and MS ISQQD detector
Other equipment
Thermo Variosakan Lux microplate reader (UV and Fluo analysis)
Monolith Nanotemper automatic molecular screening system (measurements of binding affinities, protein-protein interactions)
Data processing
Reprocessing computer
Storage and computation server
Equipment control and data processing software: Xcalibur (Thermo), Data Analysis (Bruker), Chroméléon (Thermo), Delta (Jeol)
Data processing software and tools: MSConvert, W4M, MestreNova, CompoundDiscoverer
Collaborative R&D activities
Provision of instruments
Provision of services
Identification and qualitative analysis of compounds in a mixture
Quantitative analysis
Structural characterization
Chemometrics
Metabolomics analyzes
Technical support and advice
Training and access to cutting-edge expertise
Undergraduate and postgraduate teaching (Bachelor's, Master's, Doctoral school, CIFRE theses, etc.)
The MSXM facilities' spheres of activity include:
Chemical Ecology
Human health
Environmental quality and biotechnologies