PSL Master Master of Life Sciences is an interdisciplinary master's degree that prepares new generations of scientists and engineers to tackle emerging issues in the fields of contemporary biology, ecology and life sciences.
EPHE offers two Master Programs accessible to both students ("formation initiale") and professionals ("formation continue"), as well as via pre-professional contracts.
Biodiversity and Environment (B&E)
Program dedicated to ecology and conservation biology, from genes to the larger environment. It is part of the Earth Sciences and Biodiversity graduate program. CRIOBE intervenes in the following courses:
Integrative Pathophysiology (PPI)
This course is dedicated to biology, from the molecule to the organism. It is part of the Life Sciences graduate program. CRIOBE is involved in the following teaching unit:
Site: CRIOBE Perpignan
Contact: Camille Clerissi
The significant development of sequencing technologies in recent years has made it possible to reveal the genomic diversity of many organisms. In addition to describing the gene content of genomes, these analyses improved our understanding of how genetic expression is regulated, the way in which it evolved, but also to identify the genes responsible for determining phenotypes.
The objective of this teaching unit is (i) to transmit the fundamental concepts related to genomes, (ii) to introduce students to bioinformatics (unix command lines, bash script) ans (iii) genomic diversity analyse, (iv) transcriptomics, and (v) identification of links between genes and phenotypes.
This teaching unit is organised into half-days of both lectures and practical courses. It takes place over one week (30 hours, 3 ECTS) in the second semester as part of the Master 1 (Life Sciences), PPI course (Integrative Physiopathology).
The CEEC Master (Chemistry option) offers undifferentiated training that prepares students to carry out research activities in chemical analysis and/or chemical ecology or to directly integrate the professional environment in the environmental chemistry sector. Graduates from the CEEC Master master the analytical techniques allowing the research, characterization, quantification of target analytes in different environmental compartments.

As part of the European "Erasmus Mundus Masters Courses (EMMCs)", funding for 4 years has been obtained to set up a Marine Environment and Resources (MER) master's degree. This master's degree is run by four European universities: University del Pais Vasco (Spain), University of Southampton (United Kingdom), University of Bordeaux (France) and University of Liège (Belgium).
The CRIOBE acts as an associated partner in this European Masters. Our role is essentially to host students in Moorea, French Polynesia, for their internship, providing them with an insight into the work of an international research station.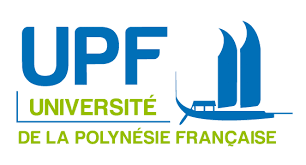 This Master is characterized by a multidisciplinary training for a scientific introduction to the insular environments in Oceania, the Pacific and French Polynesia. Six teaching units are taught during the semester from October to December.
The courses led by CRIOBE's members are also part of the Master 2 of the EPHE (master in joint supervision between UPF and EPHE). The CRIOBE is responsible for 4 teaching units in this master:
The description of the Master's course is available here (FR version).